News & EVENTS
World premiere movie essay AI: African Intelligence by Manthia Diawara on the Berlinale 2023, International Filmfestspiele
| Berlinale | Programme | Programme – AI: African Intelligence
See trailer at VU artscience laboratory hybrid forms YouTube channel
Rituals of possession, science and artificial intelligence all seek ways to getting a grip on reality. During a scientist in residency with Diawara, Raoul Frese comes to realise the depth of loss due to the prominence of technology, the opacity of knowledge and N'dep ceremony. Filmed at the village of Yene, Senegal and Amsterdam at Vrije Universiteit the Netherlands. With: Mère-Bi (Marymata Seck), Diyé Dia, Makhou Lebougui, Jean-Paul Colleyn Produced by Maumaus and Gluon.
VPRO Tegenlicht
19 november 2022
A video essay of Glenn Albrecht researching the Symbiocene, a new era, where humans have adapted to ecosystems with natural technologies. What can be designed with living systems and organisms? Exciting works from bioart laboratories Eindhoven, MIT media lab Neri Oxman and vu artscience lab hybrid forms.
See also: VPRO Tegenlicht Instagram
Photochemical Wedding
September 5 & 7, 2022 Workshop Gelfand and Domnitch at VU artscience lab
Trailer at the vu artscience laboratory YouTube channel
Explore various interactions between light and matter, captured through cameraless photochemical imaging. From optically propelled liquid crystal to molecule-thin membranes that trap laser beams, participants will encounter exotic chemico-physical experiments and will be encouraged to devise their own. As a point of departure, we will stage naked-eye observations of microscopic fluid dynamics, activated by different wavelengths of light.
On the first day participants will expose colour negative paper as well as black and white positive paper, which will then be processed at a photo lab. On the second day the developed large-format rayographs will be presented, followed by a discussion with a guest scientist on the photochemical origins of living matter.

This workshop is part of the STUDIOTOPIA project and co-funded by the Creative Europe Culture programme of the European Union
Full movie with interviews and impressions at the VU artscience laboratory YouTube channel

A Seance with Plants
July 5, 2022 Workshop Zwanikken at VU artscience lab
Learn and experience research on plant communication via electrical signals. For this a modular filter and amplifier has been built in past months with which electrical signals can be fed in and read out of plants. In this workshop we learned about this type of exploration, see the exhibition Welcome to the Symbiocene  with one module shown in action; several more have been made for participants to experiment and create a DJ set with plants:
https://www.youtube.com/shorts/kkCzHIfaCws

This workshop is part of the STUDIOTOPIA project and co-funded by the Creative Europe Culture programme of the European Union. Also co-funded by VUvereniging.
See:  Movie A seance with Plants by Emmanuel Grimaud at the VU artscience YouTube channel
This Friday evening a special event takes place at Stedelijk Museum Amsterdam accompanying the exhibition of Hito Steyerl. We are proud to participate and will present our research as part of the 'photosynthetic human' project, with Iza Awad (former student science for energy and sustainability – chemistry) and Jordan Achiano (dancer).
The event is an eclectic mix of talks, dance and music.
A few tickets are still available!
---
# Till 22 June 2022: Studiotopia works at Musee Bozar, Brussels Belgium
Science for Art's sake?
Works from the teams of Evelina Domnitch, Dmitry Gelfand and Christiaan Zwanikken are shown at Musee Bozar in the exhibition Studiotopia: Colliding Epistemes, Science for Art's Sake? together with that of the many other Studiotopia teams, among those of Hypercomf
The exhibition will later move to Cluj Cultural Centre (Romania)
---
Accompanying this and other works, there is a podcastseries from Sem Bannenberg with several VU scientists, including Raoul Frese: Listen HERE
---
In collaboration with Filmtheater Kriterion and Volkshotel we will premiere the short film Photosynthetic Human in a hotel room at Short Movie Sunday. Celebrate with us the intersectionality between science and art
---
Studiotopia is Travelling : From Labs and Studios to Exhibition venues in 2022
Curators of the exhibition are Maja and Reuben Fowkes. 
Artists & Scientists in Residency: 
Christiaan Zwanikken (ART) with Emmanuel Grimaud and DM Hoyt (SCI), team of the VUA partner 
Dmitry Gelfand – Eveline Domnitch (ART) with Florian Schreck and Guillaume Schweicher (SCI) – VUA, NL 
Sandra Lorenzi (ART) & Jean-Christophe Marine (SCI), hosted by Bozar, Brussels 
Kuang-Yi Ku (ART) & Jean-Christophe Marine – Sofie Goormachtig (SCI) – GLUON in collaboration with VIB Grand Challenge Program, Brussels
Hypercomf (ART) & Markos K. Digenis (SCI) – Onassis Stegi, Athens
3137 (ART) & Dr. Audrey-Flore Ngomsik (SCI) – Onassis Stegi, Athens
Alexandra Pirici (ART) & Paco Calvo (SCI) – Cluj Cultural Centre, Romania
Ciprian Mureşan (ART) & Sanneke Stigter – Sven Dupré (SCI) – Cluj Cultural Centre, Romania
Oswaldo Maciá (ART) & Chris Bean – Emilia Leszkowicz (SCI)  – Laznia Centre for Contemporary Art
Maja Smrekar (ART) & Jonas Jørgensen (SCI) – Ars Electronica, Linz, Austria
Kat Austen (ART) & Indre Žliobaitė – Laurence Gill (SCI) – Ars Electronica, Linz, Austria
Voldemars Johansons (ART) & Hugo Thienpont – Alexander Kish – Antoine Reserbat-Plantey (SCI) – Gluon, Brussels
Siobhán McDonald (ART) & Chris Bean – Arwyn Jones – Emily Shuckburgh (SCI) – GLUON in collaboration with DIAS
---
March 2022 / June 2022 field experiments @ ARTIS Royal Zoo
Residents: Driessen/Verstappen, Heather Barnett, Thomas Thwaites, Ivan Henriques, Antti Tenetz, Spela Petric and Ian Ingram.
---
KUNSTLICHT X VU ART SCIENCE GALLERY ISSUE LAUNCH
---
With the participation of artists Nicky Assmann, Jan Robert Leegte, Evelina Domnitch & Dmitry Gelfand, and scientists Wan Fokkink and Florian Schreck
---
# 18 december 2021 – Iza Awad:
Show and exhibition
We will reveal the first photosynthetic human. This is our most recent work evolved through scientific research at the Vrije Universiteit Amsterdam in collaboration with VU Artscience lab. A second skin made of a cellulose gel in combination with photosynthetic cells, like algae creates a photosynthetic biodegradable gel which could be used as second skin on the human body purifying the indoor-and-outdoor air.
Be part of the solution, join the revolution!
Trailer Short Film Photosynthetic Human
This event is a follow up from the work of Iza Awad – Evolution 1: Organic Living Kombucha Couture
Creator and creative director: Iza Awad | Director Vrije Universiteit Amsterdam Artscience laboratory: Raoul Frese | Director Atelier Mellius: Mellius
Book Photosynthetic Human
Director of Photography: Tomiris Nabiyeva | Second Photographer and Assistant Light: Beau Boogaart | Third photographe: Tianbo Duan | Make-up: Shanna Marcus | Hair: Paige Mabel | Model Xiangjun Sun | Set Assistant: Francesco Zaccarian
Show and Short Film
Show Photographer: Jonathan Portugal | Producers: Beau Boogaart and Joyce Cuijpers | Head Cinematographer: Peter Krijgsman | Show Cinematographer: Tonko Bossen | Editor: Coen Hagenaars | Production Sound Recordist: Franco van der Linde | Sound Designer and Composer: Coen Bruins | MUAs: Feeby Venetiën, Jasmin Kulik and Tijn Melsen
Scientific research supported by NWO-NWA IDG grant
Art supported by a diversity grant from the University of Amsterdam FNWI grassroots science4all and de Vrije Universiteit Amsterdam vereniging
---
NEW: ARTSCIENCE gallery at the NU BUILDING
---
See HERE the making off – CMD : Experiment In Bio Algorithmic Politics
---
ARS ELECTRONICA 2021
The VU art science laboratory presents movies:
Visit our garden:
Produced by the VU art science laboratory hybrid forms, a film by Konstantin Guz
Raoul Frese is a long term resident with filmmaker Manthia Diawara since 2018. This project is produced by GLUON and results in documentaries, lectures and discussions involving technology and culture from an African perspective. As part of the residency Raoul Frese witnessed a four day long spiritual healing session called N'dep.
---
### COngratulations!
Spela Petric' PL'AI receives honorary mention ARS ELECTRONICA 2021
Petric interviewed by Waag on our partnership, the work and future work within our consortium.
---
V2_LAB: Špela Petrič
# 19 NOV 2021, 15:00 TO 19:30
3×3 SPELA PETRIC III – AUTOMATION OF CARE: This is your caressing hand
# 5 NOV 2021, 13:30 TO 19:30,
3×3 SPELA PETRIC II – AUTOMATION OF CARE: This is your spaceship
# 22 OCT 2021, 18:00 TO 19:30
The PLANT-MACHINE
These 3 events are part of the Smart Hybrid Forms programme.
"Smart Hybrid Forms: A plant becomes a machine becomes a plant" is a project of Vrije Universiteit Amsterdam, Gerrit Rietveld Academy, Waag Society, V2_the lab for unstable media and Zone2Source and received the NWO ISA Smart Cultures grant with project no. CISC.KC.215.
---
# July 17th 2021
iii workspace, Willem Dreespark 312, The Hague
Initiator of the EU Quantum Flagship, pioneering theoretical physicist Tommaso Calarco will share his insights into macroscopic quantum phenomena at the nexus of quantum computing and art. Evelina Domnitch and Dmitry Gelfand will present their ion trap artwork Hilbert Hotel, created in collaboration with the Quantum Flagship. A surprise musical intervention will follow, conceived especially for this event by Hague-based composer Barbara Ellison.
---
#04/06/2021, 18:00 TO 19:00, V2_ Lab For The Unstable Media: 3X3 CHRISTIAAN ZWANIKKEN III – HYPERGRAVITY BIO PORTAL
Zwanikken initially focused on the effects of music on plant growth but eventually became fascinated by how the plant Codariocalyx motorius, also known as Desmodium gyrans, behaves in response to music. This tropical Asian shrub, whose other names include telegraph plant, dancing plant and semaphore plant, is one of a few plants capable of rapid movement; others include Mimosa pudica and the Venus flytrap. Not only did Zwanikken's dancing plants move in direct response to the music he exposed them to, they even seemed to have a strong genre preference: jazz. This edition of 3×3 invites the online audience to accompany Zwanikken on the next step of his study of these eccentric plants' love of jazz. After a brief introduction by Zwanikken at 18:00h, the renowned American saxophone player Zane Wayne Massey will perform live in the presence of several dancing plants. Small cameras will allow the online audience to closely observe the plants' behavior as they and Massey interact through music. After a brief Q&A, Zwanikken's final 3×3 will end around 19:00h.
Subscribe here to join this online event:
https://forms.gle/rXmang1iqKQo9chW7
The third 3×3 experiment of Christiaan Zwanikken. This event is part of the Smart Hybrid Forms programme
In his first two 3×3 events at V2_, artist Christiaan Zwanikken experimented with growing a variety of basil plants under hypergravitational conditions. His third 3×3 will be a live experiment that falls within another area of his work, in which he looks at the influence of sound on plant behavior. 
#07/05/2021, V2: 3X3 CHRISTIAAN ZWANIKKEN II – HYPERGRAVITY BIO PORTAL
In his second 3×3 instalment Christiaan Zwanikken will build upon the results of his month long experiment with his installation 'Hypergravity Bio Portal', that is currently on view in the window of V2_'s Groundfloor. This event is part of the Smart Hybrid Forms programme.
#02/04/2021, V2, Rotterdam: 3X3 CHRISTIAAN ZWANIKKEN I – HYPERGRAVITY BIO PORTAL
In his first 3×3 instalment Christiaan Zwanikken will experiment with and try to make improvements on his installation 'Hypergravity Bio Portal'
---
#22/10/2020, WAAG, AMSTERDAM, LABS: FUTURE INTERIORS MEETUP #3
As part of the public programme of the Embassy of Health at the Dutch Design Week, contributing to the theme of the Urban Transformations and the creation of healthy environments. Experts, including Ren Yee (UNsense), will discuss shared ambitions, followed by a panel discussion moderated by Jeroen Junte (DesignDigger).
Artscience as method for innovative designs of living fabrics
---
PROGRAM:
# SAT, 12. September, 23:00 to SUN, 13. SEPTEMBER 01:00
Kepler's Expedition to the Garden of Planet B.
Christiaan Zwanikken (NL), Raoul Frese (NL), Angelo Vermeulen (BE), Remco Daalder (NL)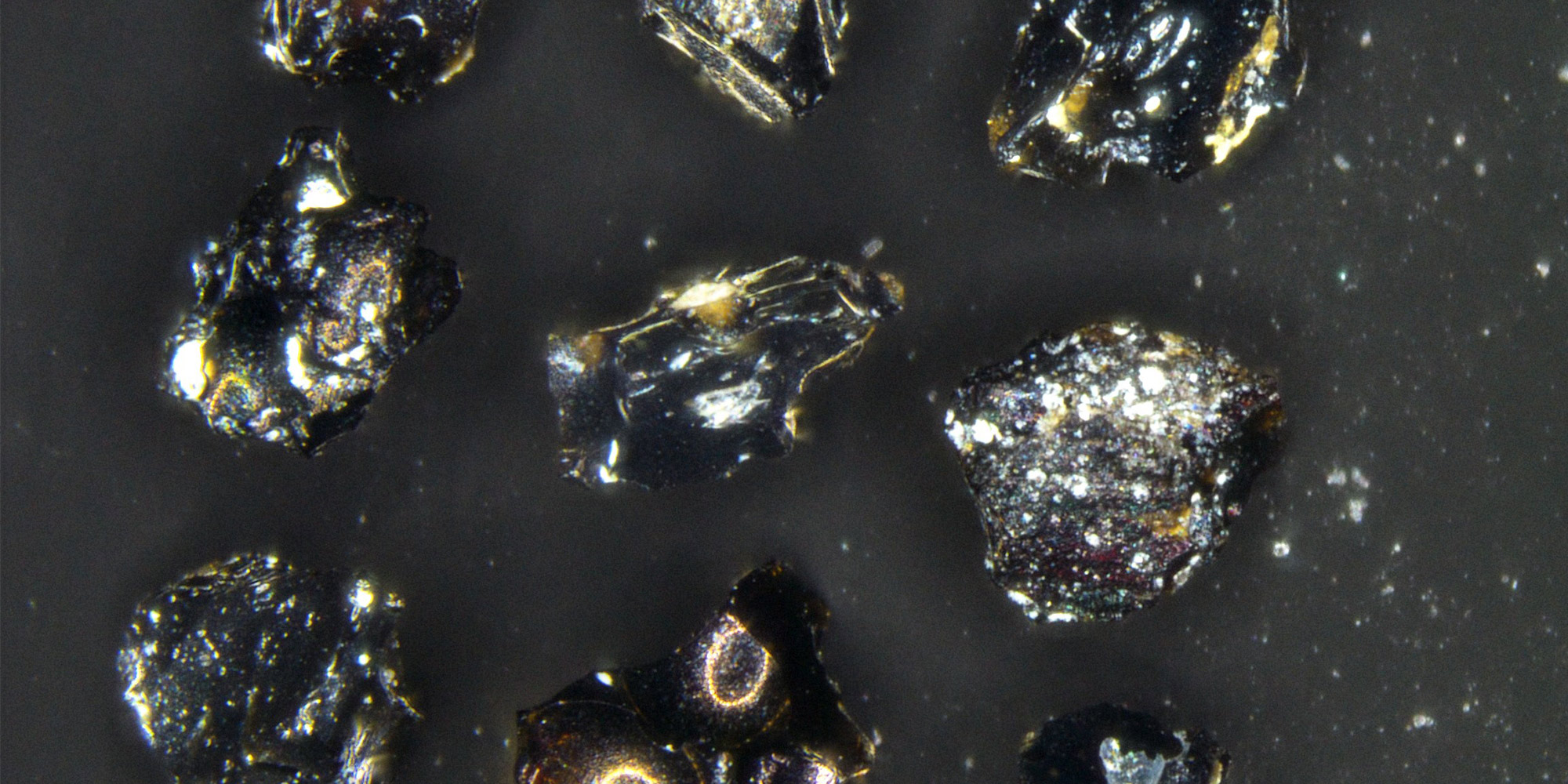 # Thu Sep 10, 2020, 10:30 am
Creative Question Challenge: Between scientific discovery and perceptual expansion
Dmitry Gelfand & Evelina Domnitch (NL/BY), Guillaume Schweicher (BE/LU), Florian Schreck (DE)
# Fri Sep 11, 2020, 1:30 pm – 2:00 pm
Creative Question Challenge: Human being and "soft" technologies
Christiaan Zwanikken (NL), DM Hoyt (US), Emmanuel Grimaud (FR)
Look to our page "STUDIOTOPIA" for more information
Scientists interested in ArtScience residency program that focuses on a variety of themes related to Sustainable Development Goals (SDGs) now have been selected. 
Our 13 Artists are eager to invite Scientists to their studios and meet online. 
Kuang-Yi Ku, Siobhan McDonald, Oswaldo Maciá, Sandra Lorenzi, Kat Austen, Maja Smrekar, Christiaan Zwanikken, Dmitry Gelfand & Evelina Domnitch, Alexandra Pirici, Ciprian Mureşan, Voldemars Johansons
Partners: BOZAR, Gluon, Οnassis Cultural Centre Athens, Centrul Cultural Clujean, Vrije Universiteit Amsterdam (Hybrid Forms Lab), Ars Electronica, LABoral Centro de Arte y Creación Industrial, Centrum Sztuki Współczesnej Łaźnia
Find out more and apply on our website https://www.studiotopia.eu
Join our Facebook-group https://www.facebook.com/groups/studiotopia/
Like our Facebook-page https://www.facebook.com/studiotopia.eu/
#studiotopia #artandscience #sustainabledevelopment
STUDIOTOPIA is co-funded by the Creative Europe programme of the European Union
---
#10/09/2020, WAAG, Amsterdam, LABS: Future Interiors meetup #2
Online – recorded to view
Programme 
20.00 hrs – Welcome by Margherita Soldati & Samira Boon
20.10 hrs – Presentations by the guest speakers:
20.10 hrs – Iza Awad, chemistry research student at VU Amsterdam, on cross pollination between scientific and design experiments at the lab 
20.20 hrs – Anna Sitnikova from Studio Samira Boon gives LABS: Future interiors introduction & virtual tour
20.30 hrs – Eva van den Broek (Behavioural Insights Foundation), behavioural economist, on future behaviour: strategies to stimulate acceptance and preference for new and unfamiliar sustainable biomaterials
20.40 hrs – Els Zijlstra (MaterialDistrict) on the road from a petri dish to a public space, material evolution and growth: what are the steps between the first samples and real implementations in architecture and design of new innovative bio materials?
20.50 hrs – Q&A
Moderator: Jeroen Junte (Design Digger) 
---
Spela Petric at Arias
The Plant-Machine Project 
---
# 02/04/2020, LABS: Future Interiors – first meet up from a serie of 3, Waag, Amsterdam
Online talks HERE
Speakers: Samira Boon (textile architecture studio), Lorena Trebi (Designer, Phd 'Evolving Matter' from the Department of Planning, Design and Technology of Architecture of Sapienza University of Rome), Dr. Sandrine D'Haene (bacterial garden, HF Lab Raoul Frese) and Evelina Domnitch with Dmitry Gelfand (artistic view on aerobiome)
---
---
# 28/03/2020: Polarities Finissage at Mu museum, Eindhoven
Michael Sedbon and Dr. Sandrine D'Haene presenting the outline of the experiment after 3 months of exhibition
---
# 28/02-01/03/2020: STARTS Residencies, Centquatre, Paris
ART X TECHNOLOGY X INNOVATION
---
---
# 29/11/2019: Polarities Opening at Mu museum, Eindhoven
Michael Sedbon and Raoul Frese present CMD: experiment in Bio Algorithmic Politics
---
# 25/10/2020: ARIAS meet up: the shadow of knowledge, Amsterdam Arias, UvA theater in collaboration with SPUI 25
With speakers Dr. Raoul Frese and artist Annemarie Maes, talk entitled "Collaboration as Contamination". Artists and scientists as both maker-oriented thinkers open up approaches with more space for reflection and discussion when forming collaborations. How can these spaces, these hybrid laboratories, being created and sustained in and outside institutional contexts?
---
---
---
# 16/09/2019: Opening/Exhibition Waag and Kunstfort present Supre:organism with Ivan Henriques
---
# 10/08/2019: WORKSHOP at Neuhaus with Evelina Domnitch and Dmitry Gelfand
Based on art science research from Master chemistry student IZA AWAD
Read more HERE and HERE
---
---
Italian museum acquires artwork created within the artscience lab
NEWS
# ArtSCIENCE PUBICATION:
Physics Today Journal:
Collaborations enrich science communication, visualization, and inspiration.
Acoustically levitated water droplets
EU program from September 2020 till early 2022
#studiotopia #artandscience #sustainabledevelopment
Creative Europe Grant Dr. Raoul Frese with seven European cultural organizations (2.8 M € total all partners) for artscience exchange and research, collaboration with VU library (Wende Wallert, VU art curator)
---
# 17/09/2019: Witteveen+Bos award (private funded, corporate award) for technique and arts 2019 Evelina Domnitch and Dmitry Gelfand
---
# 06/09/2019: Špela Petrič (SI) won the Award of Distinction at this years Ars Electronica 2019, in Linz, Austria
---
---
Grant: Nationale Wetenschapsagenda (NWA)-NWO Ideeengenerator – Dr. Raoul Frese and Iza Awad, (50k €) for "An artscience approach to Kombucha and plant based living fabrics for sustainable fashion, hydroponics and circular economy", photosynthetic living fabrics and hydroponic materials
---
# Michael Sedbon wins Bio Art and Design AWARD – Read more HERE and HERE
---
---
More News HERE
---
About HF:
What / art, bio-design and science
---